Help Birmingham respond to the coronavirus by telling Healthwatch Birmingham about your experiences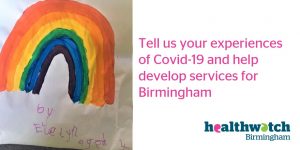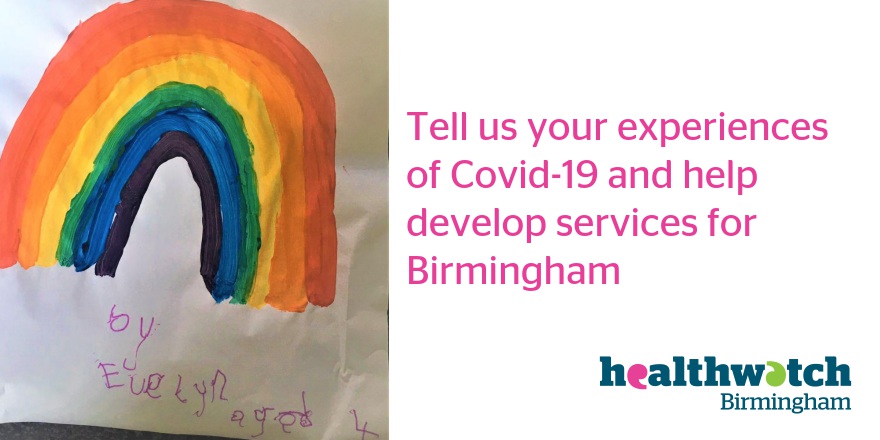 Healthwatch Birmingham is calling out for Birmingham citizens to take part in our survey to hear their experiences of Covid-19 and to understand their needs so we can work with organisations to develop services to support them.

Through sharing your story and the impact that self-isolating, shielding and social distancing has had on you, we can improve services to protect the most vulnerable in society. We can also provide you with information and signposting to ensure you are receiving the support you need.

Together we can make a difference and support each other.
Every person's experience is valuable. Please help support your community, and other people in the same situation as you, by spending a few minutes answering these questions. You do not need to give your name or contact details (unless you wish Healthwatch Birmingham to contact you to provide information or direct you to services that may be able to support you at this difficult time).