Birmingham and Solihull CCG Launch Event
From Birmingham and Solihull Clinical Commissioning Group (CCG).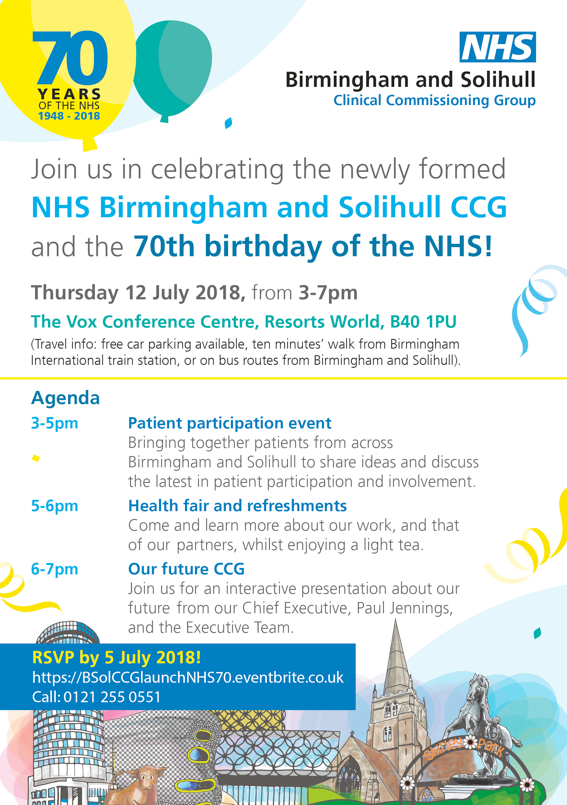 To mark the creation of the new organisation, NHS Birmingham and Solihull CCG on the 1 April, and also to celebrate the NHS in its 70th year, the CCG is hosting a celebration including a patient participation event and health fair. There will also be an opportunity to hear about the future priorities and plans for the CCG.